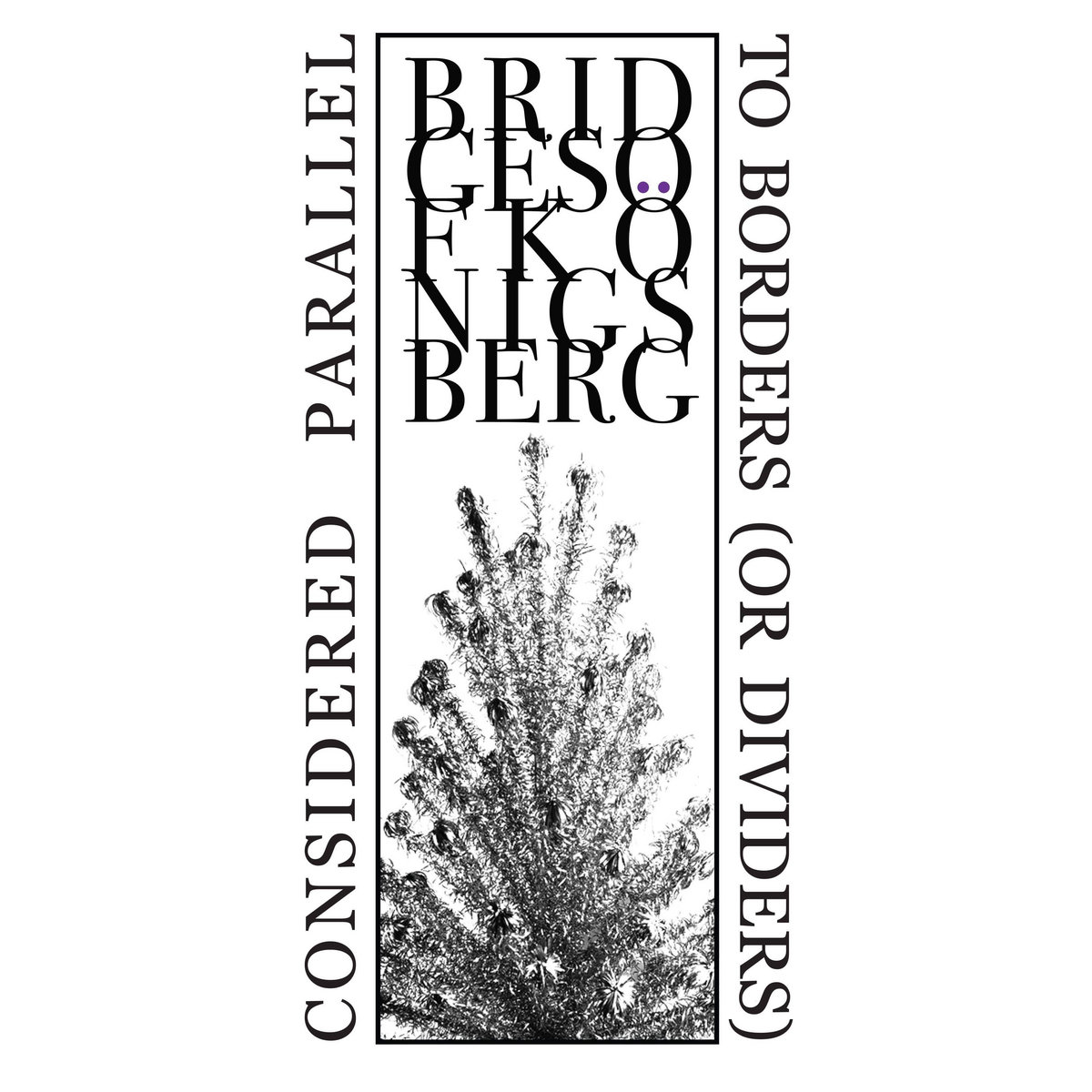 FTAM-077
Pro-Press CDr
BRIDGES OF KONIGSBERG
CONSIDERED PARALLEL TO BORDERS (OR DIVIDERS)
The three headed beast that is Bridges of Königsberg (Christopher Burns, David Collins and Peter J. Woods) returns with another album of broken techno and harsh noise vibes. Barely cohesive moments of beat driven chaos clash with zoned modular drones and harsh noise swaths to keep everyone at all times on their toes, even the performers. If Mendacity, the last full length from the group, showed them at their most polished, Considered brings them back to a heavier and more raw state. It's a dynamic and wild ride, one best understood through experience.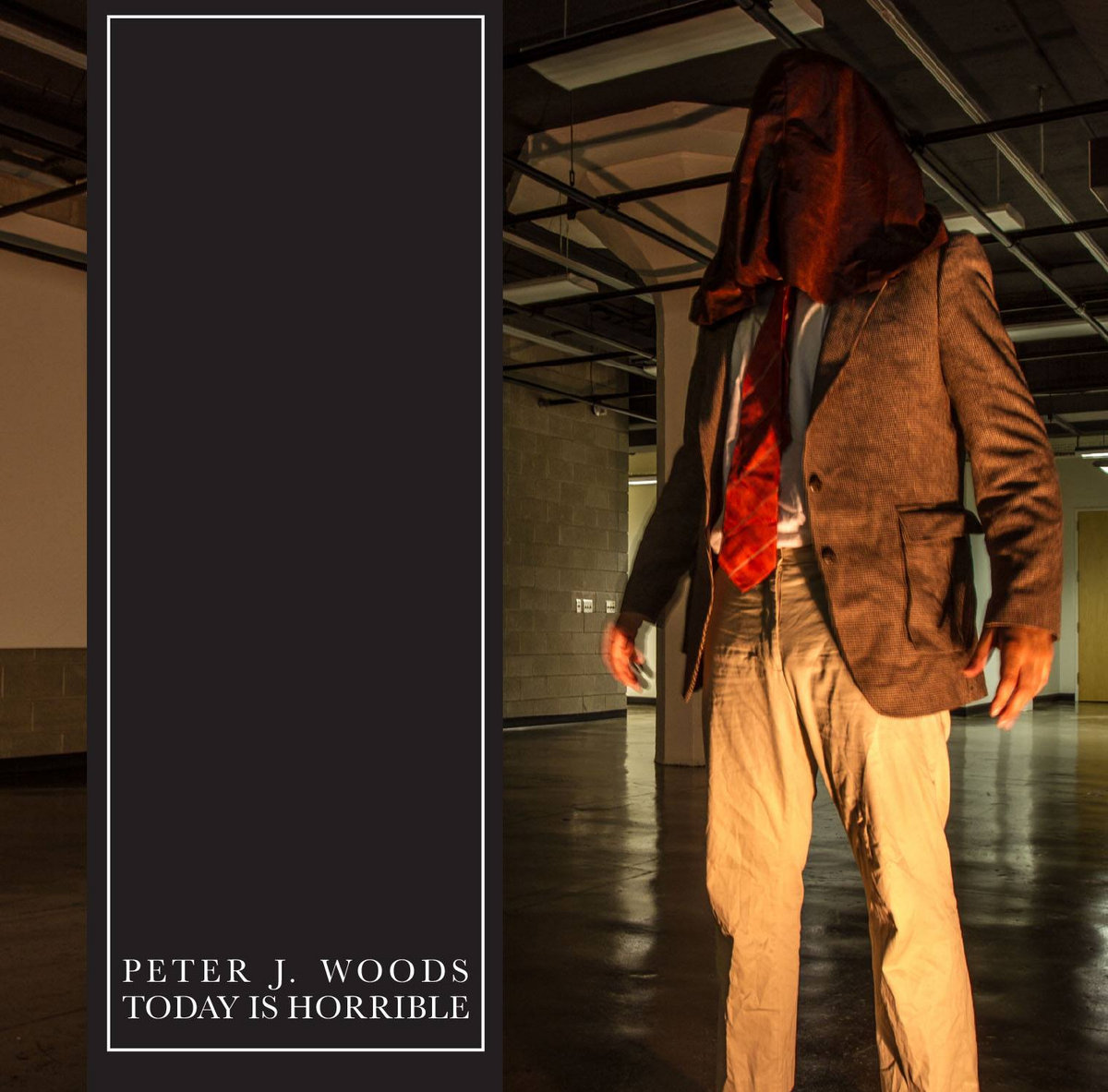 FTAM-070
c50
PETER J. WOODS
TODAY IS HORRIBLE
Recorded between 2014 and 2018, Today is Horrible chronicles the sonic elements from six different performance pieces written and performed by Woods during that time. Although these recordings rely on Woods' usual palette of sounds (sine waves, crumbling static, obscured text, stretches of silence, etc), TiH reorganizes those elements into a powerful and haunting collection of deceptively straightforward compositions that only reveal themselves after multiple listens. The album touches on a number of different socially charged themes, ranging from the failureof political change within unwavering social paradigms to the construction of whiteness within media, that remain connected through an unwavering critical stance towards the modern social condition. However, these notions remain submerged under crushing walls of distortion, heavy synth drones, and barely whispered vocals, only coalescing for those with the patience to revisit the work on multiple occasions.


FTAM-027

3" cdr

False Flag

Metal Birds


Politically infused harsh noise wall from the man behind Pregnant Spore and the Rainbow Bridge label. Like the sounds of a protest distorted and played through an old AM radio.

FTAM-024
2x3" cdr
Phoned Nil Trio
Big Time Weepers

An awkward combination of harsh blasts, tape hiss, and modular synth attack. Massively bizarre in the best way. Collaboration between Peter J Woods and the men behind Dan of Earth and Lucky Bone.



FTAM-023
2x3" cdr
Evolve + Wesley Charles Tank
Split

Two parts experimental hip hop, straight from the basement. Evolve brings his anarchist message while Tank wallows through the trenches of divorce.



FTAM-021
3" cdr
Peter J Woods
Where We Belong

A static blast of HNW based power electronics followed by a meditation on swirling synths. Originally released as part of the 3x3" tour split with Instinct Control.



FTAM-020
3" cdr
Instinct Control
Who We Are

Full on live circuit bending from the master of the tape machine circuit. Originally released as part of the 3x3" tour split with Peter J Woods.



FTAM-019
3" cdr
Peter J Woods + Instinct Control
What We've Done

Collaboration between the two artists. Junk, lo-fi harsh noise and tape machin circuit manipulation. Originally released as part of the 3x3" tour split between the artists.



FTAM-017
3" cdr
Blessed Sacrifist
Timeless Losers

Highly introspective and emotionally raw harsh noise/power electronics from the Milwaukee resident. Low synth tones give way to overpowering walls. Member of straight edge PE group xALLxFORxTHISx and doom/sludge outfit Slob Donovan.



FTAM-016
3" cdr
KBD
Candid

Stark and powerful electro-acoustic/free jazz musings from the Toledo duo. Experimental percussion meets bizarre guitar and piano work.



FTAM-015
3" cdr
Ratatosk
Black Earth

Atmospheric, industrial musings from this Chicago duo. Members include Jason Soliday (curator of the Enemy gallery) and Ben Billington (Quick Sails, Tiger Hatchery)



FTAM-014
3" cdr
Lucky Bone
Non-hypnotic Catatonic

Cassette tape orchestras, built from the bizarre field recordings found at a pet expo (amongst other things). Recommended for Dilloway fans.



FTAM-012
3" cdr
Realicide
Raw Skeletal Knuckles

Highly political digital hardcore/gabber the group has always been known for. Combination of live material and studio recordings. Includes a cover of The Mob.