Hello everyone!
So I know I just dropped a new batch less then a month ago, but I have another jawn about to drop. "Today Is Horrible," my new full length pro-press cd, comes out next week friday and you can pre-order it right now from the bandcamp page. The Wire says it "suggests an experience of eavesdropping on some supernatural or alien phenomena from a distance that isn't quite as safe as it might feel." So that's pretty cool, huh?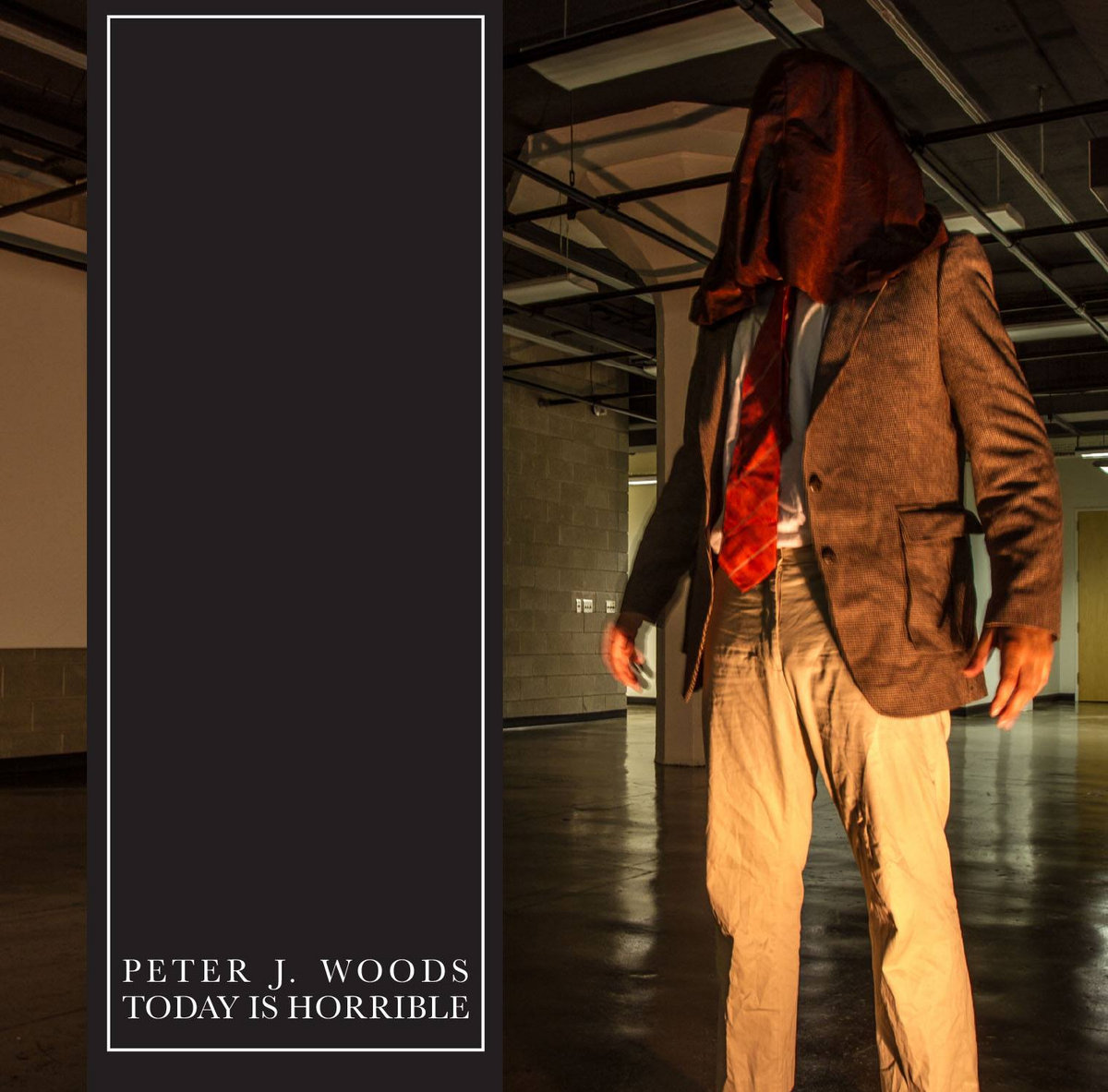 There will also be a show celebrating its release on July 18th. Also just announced another few shows scattered throughout the summer/fall. Hope to see you at all of them! Here are the details:
WEDNESDAY, JULY 18TH
PETER J. WOODS- Theatrical harsh noise. Performing to commemorate the release of his new album "Today is Horrible" on Misanthropic Agenda/FTAM Productions.
ROB COLLIER/BEN AGUILAR DUO- Ever evolving minimal ambient improvisations. Layered composition that builds throughout the tour.
[MANCO]- threnody [ contigent overload unravelling ], audiovisuals live-sculpted in maxMSP
Jazz Gallery Center for the Arts (926 E Center St)
8:00//All Ages//$6-12 Suggested Donation




THURSDAY, AUGUST 2ND
KEE AVIL- Experimental singer songwriter from Montreal
LUCKY BONE- Tape mania
PLEASURE THIEF- Dark R&B Rituals
Jazz Gallery Center for the Arts (926 E Center St)
8:00//All Ages//$6-12 Suggested Donation




SUNDAY, SEPTEMBER 9TH
ROUGHHOUSING- Free improv trio featuring Jack Wright, Evan Lipson, and Zach Darrup
CODENAME- Local collaboration featuring Linda Binder, Pat Reinholz, and Rick Ollman
ONE MORE FINAL I NEED YOU- Heavy and hard hitting and muscular free jazz
Jazz Gallery Center for the Arts (926 E Center St)
8:00//All Ages//$6-12 Suggested Donation