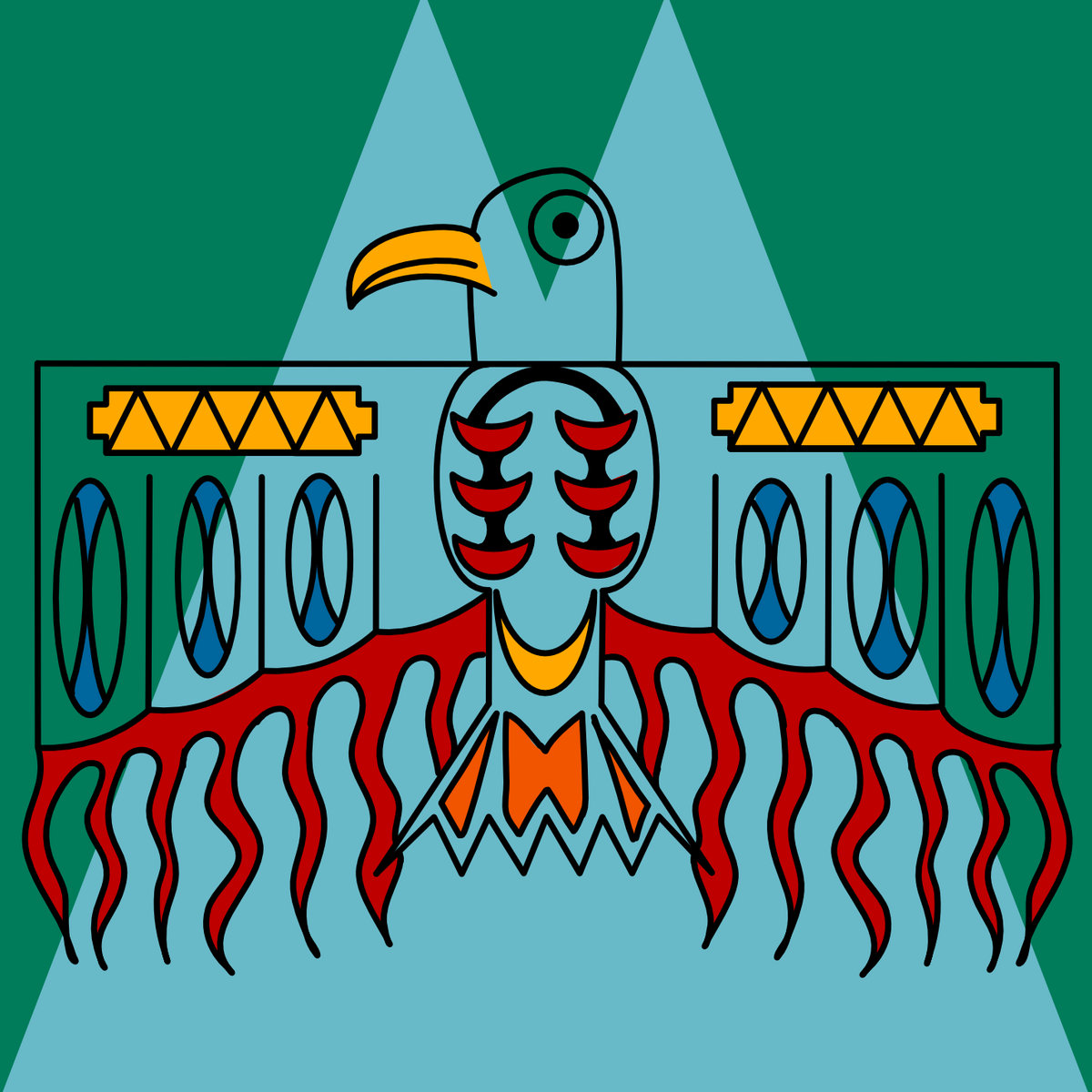 FTAM-096
Pro-press CD
Ghost Dance- 1000 Instances of Grief
More than 130 residential schools were operated in Canada between 1874 and 1996. Conditions inside the schools were abhorrent. School buildings were often poorly built, poorly heated and unsanitary, and children were subject to emotional, physical and sexual abuse. The landmark Truth and Reconciliation Commission (TRC) report, released in 2015, concluded Canada's residential school system amounted to "cultural genocide". At least 3,200 children died while attending a residential school, though advocates have said this number is likely much higher. Former TRC chair Murray Sinclair estimated some 6,000 children may have never made it home.
FTAM-095
Pro-press CD
Neural Goldberg- Still Life with Juggling Brick
New electronic mayhem from the duo of J. Soliday (Chicago) and Christopher Burns (Philadelphia). In their work as neural goldberg, Soliday and Burns emphasize instrument-building - the assemblage of modular synthesis hardware and digital software - alongside improvised performance. The two artists design semi-autonomous constructs that deploy complex feedback paths alongside a variety of algorithmic techniques, to generate kaleidoscopic and ever-changing electronic music. Burns and Soliday run their systems in parallel, listening, recording, and occasionally nudging, guiding, and directing the machines as they deem necessary.
FTAM-094
3xCS
Phoned Nil Trio- 11th Anniversary
In celebration of our first decade of being a band, Phoned Nil Trio accidentally missed the date and decided to release an album celebrating our 11th anniversary. Across three tapes, the trio of Dan Schierl (Dan of Earth), Neil Gravander (Lucky Bone), and Peter J. Woods, present a selection of unreleased music recorded between 2011 and 2022. Each tape was personally curated by one of the performers (and, in Neil's case, remixed/arranged), showcasing a slightly different side of the group. Or maybe not? Maybe we've always sounded exactly the same. Ah well. It's a bunch of weird and harsh and warbly sounds anyways, so if you like that here's a lot of it.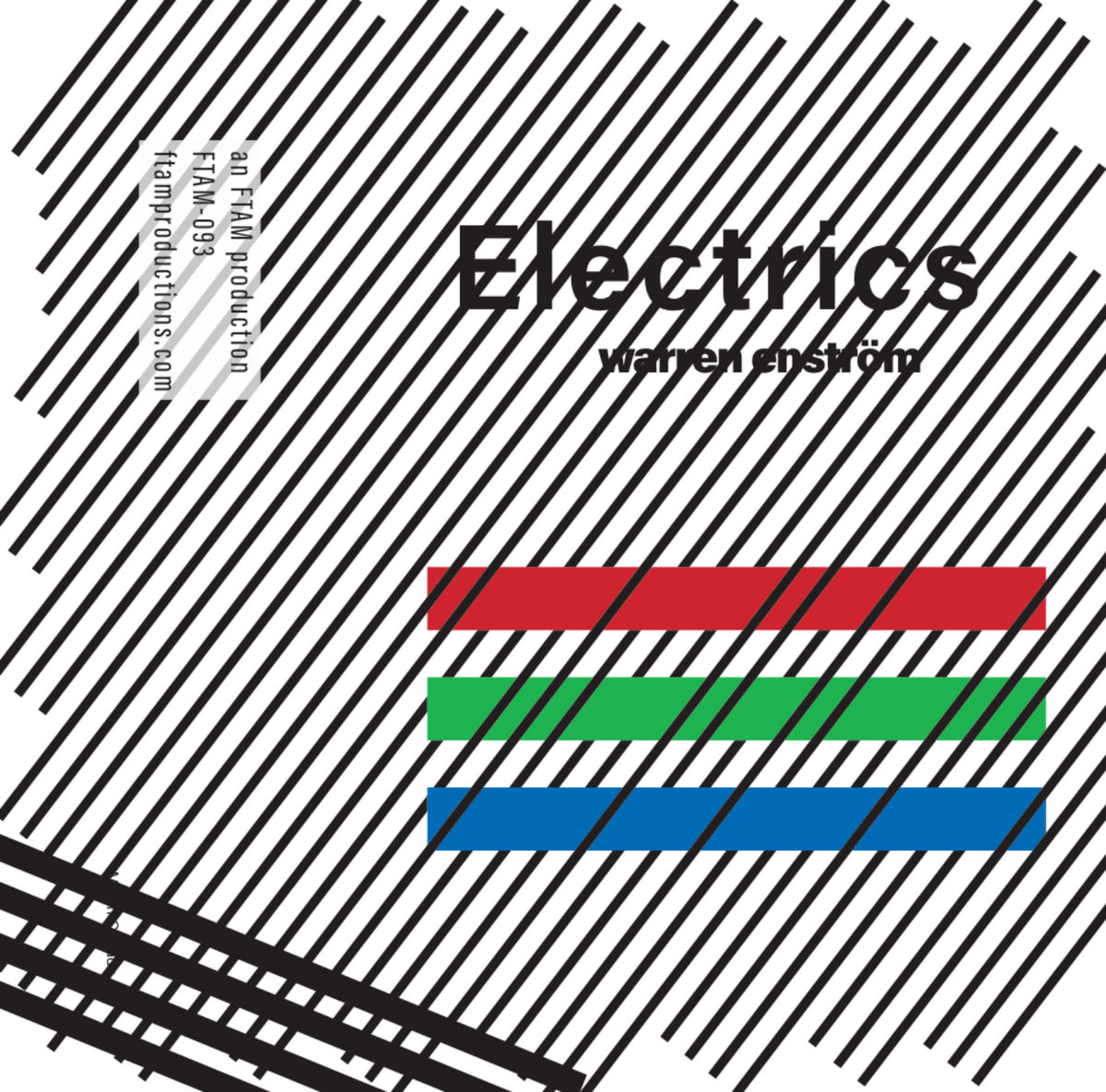 FTAM-093
c40
Warren Enström- Electrics
In a follow up to his 2020 album "acoustics," Warren Enström makes the leap from the analog to the digital with Electrics. Across these five tracks, Enström drags his fried electronics through a sonic kaleidoscope, crafting minimal yet deceptively complex computer music that feels like watching a motherboard burn in real time. Through clashing oscillators and blown out tones, Electrics asks you to plumb the depths of nuance and detail that evade a surface level listen. It's about patience with this one, but that patience is rewarded in the reoccurring discovery of minute and powerful gestures.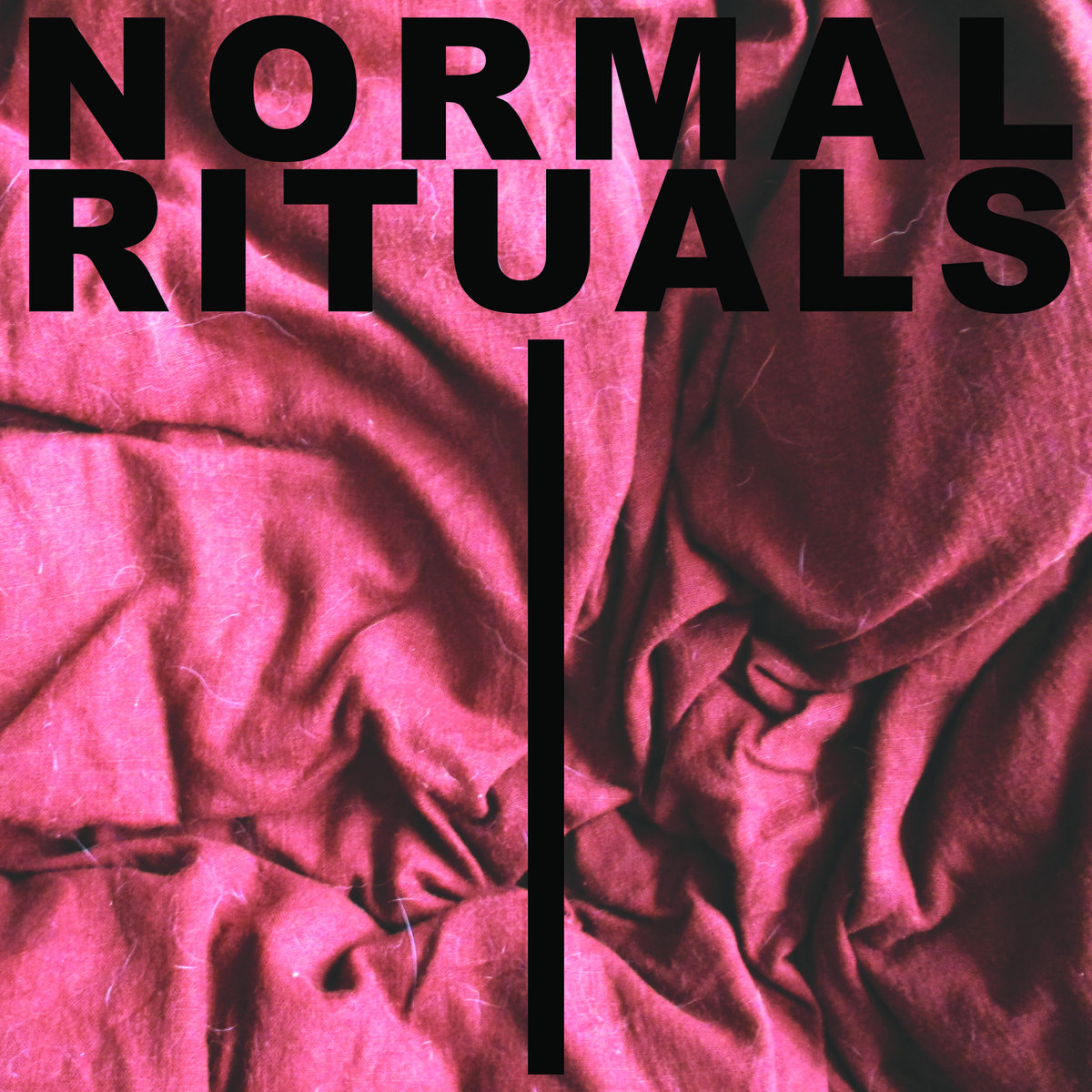 FTAM-092
c40
Normal Rituals- Double Gesture
Following on the heals of their debut physical release on Absurd Exposition, Double Gesture finds Normal Rituals (the duo of Eli Smith and Peter J. Woods) in a more exploratory mindset. Rather than focusing on the swift blasts of harsh noise and computer glitch, this new release allows space for the dynamics to slowly unfold as scrap metal, prepared guitar, and rudimentary synthesizers clash together and create a focused yet encompassing soundscape.
FTAM-091
c40
C. Vadi- Woodland Synthesis
Woodland Synthesis is Milwaukee drone/ambient artist C. Vadi taking the opportunity to get the hell out of the city. Each track was recorded on site at one of Wisconsin's state parks, blending the field recordings of the natural setting with the highly non-natural sounds of droning synthesizers. Together, it produces a perfect marriage of these two worlds, offering a highly soothing auditory balm to whatever ails you.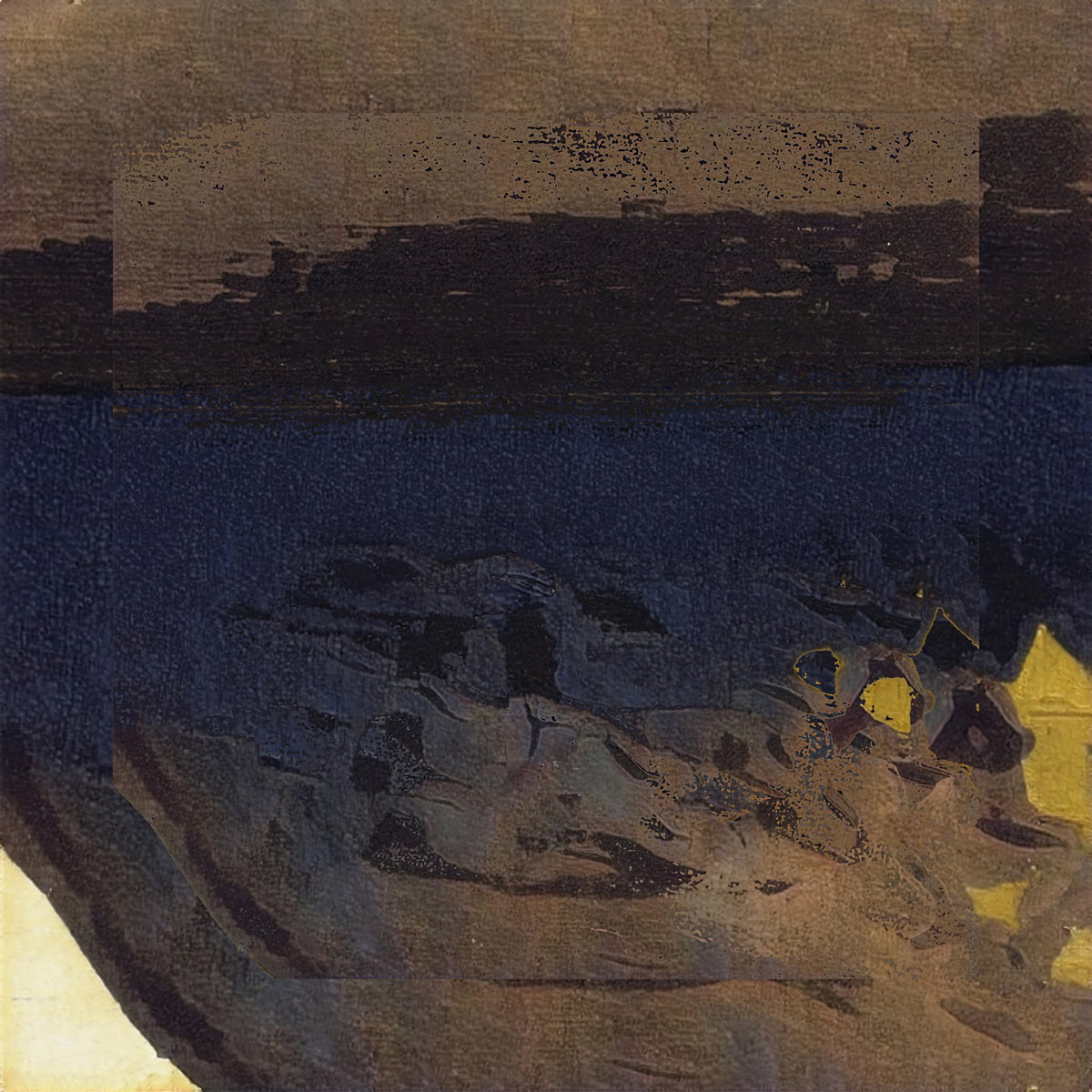 FTAM-090
c30
Territorial Gobbing- Hot Singles in Your Area
Fresh blood from the UK, bringing a barely held together chopped up mess of cluttered metal and destroyed samples. According to the artist, "This album began as an attempt at making pop singles. Doing off-kilter kinda rapping over locked groove beats. Wasted a whole summer trying and failing to get this to work. Eventually I fed all these into my reel-to-reel to slow them right down to have a swing at making a dub record."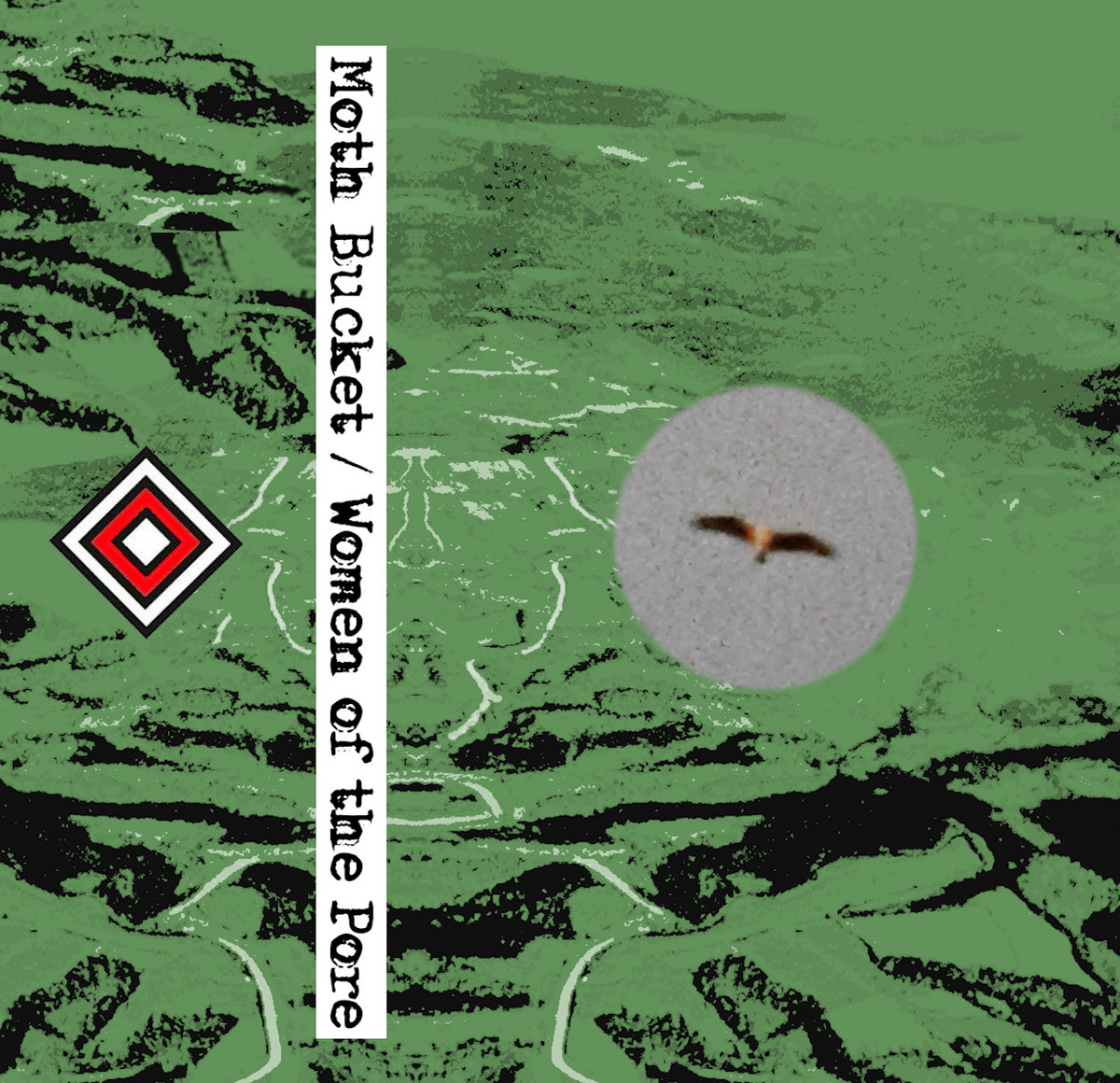 FTAM-089
c32
Moth Bucket/Women of the Pore- Split
FTAM is proud to return to the cassette format with a split between two incredible proponents of free improvisation's weirder end of the pool. Side A features Moth Bucket, the Pennsylvania duo that draws influence from throughout the history of experimental music (broadly defined). Low lying drones and tape collage techniques sit effortlessly next to the creative music practices of free improvisation's early practitioners like the Art Ensemble of Chicago. On Side B, Women of the Pore take a murkier approach, shifting through heavy swells of sub-bass synths and rhythmic pulses that plod through the landscape. A pixelated take on the early 2000s Ann Arbor scene, perhaps? As a whole, the tape sits outside of a temporal lineage by enacting all of these references simultaneously, an entanglement of past and future that remains deeply rooted in the present.

FTAM-086
Pro-press CD
Blessed Sacrifist- Loss of Innocence
Thirteen years of tears, screams, and reflections culminate with the Loss of Innocence, the long anticipated, ultimate release of depressive electronics project Blessed Sacrifist. Written, recorded, and mixed between the fall of 2012 and the spring of 2018, Loss of Innocence is now available on Bandcamp and all streaming platforms. CD co-released by FTAM and No Coast No Hope.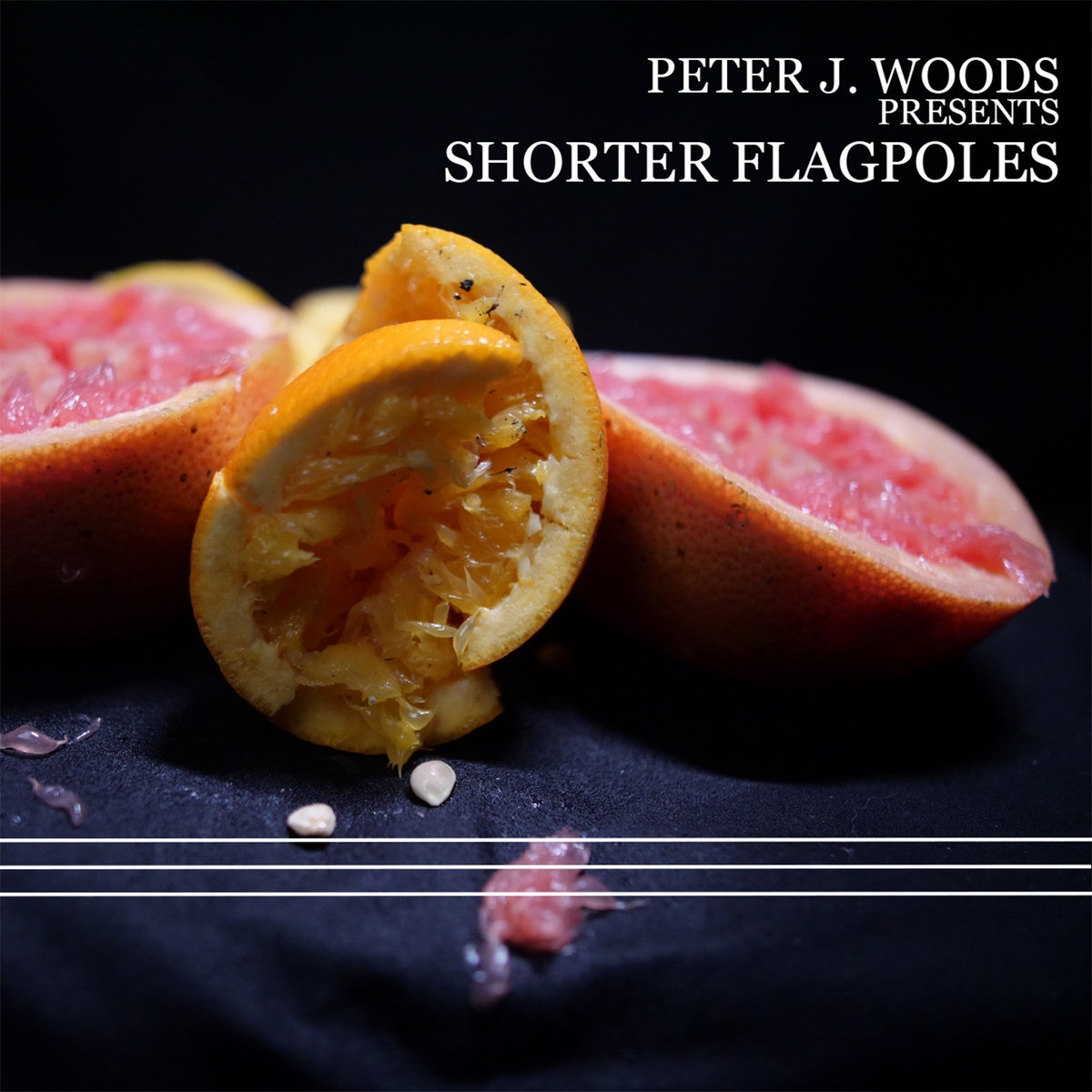 FTAM-085
c40
Peter J. Woods- Shorter Flagpoles
Following in the footsteps of a highly productive 2018, Shorter Flagpoles continues the meta-political work of Peter J. Wood by critically responding to the current moment both at a structural and individual level. Aesthetically, the work fits right in with PJW's recent output: heavy drones, destroyed text, harsh blasts, and long silences fill both sides of this tape to create an unsettling affect. Includes studio versions of the sets performed during the 2018 tour with Gerritt Wittmer and the 2019 tour with Christopher Burns.

FTAM-084
c22
Eli Smith- Generation / Moon Inside
More fresh blood from Milwaukee. Eli Smith has been absolutely tearing up Milwaukee's experimental music underground lately. Recent sets have involved processed acoustic guitar that gets completely mangled and rearranged in Pure Data, pushing a level of technological wizardry that is more than supported by the sonic explorations forwarded by the local guitarist (one who appears in a number of groups including Cairns, Honeymooners, and more). Generation / Moon Inside captures Smith at this moment, distilling the gestures into one holistic and expanding work that demands multiple listens

FTAM-083
c46
C. Olivia Valenza- Noumena/Bruises
Fresh Milwaukee blood, bringing dense drones and free improvisations that flutter between heavy and delicate in equal parts. It's the sort of release that seems to cover more ground than it responsibly should, taking a kitchen sink approach that never seems overburdened or weighted down. Guest appearances from Nicholas Elert and Anthony D'Agostino to boot!

FTAM-082
c22
Pleasure Thief- Cthonios
Best known for her virtuosic and soulful vocal work in groups like No/No, Cat Ries normally brings a dark, soulful and occultist approach to elctro-R&B jams to her project Pleasure Thief. However, Cthonios finds Ries in a more meditative mode, droning out ambient sounds with barely there vocals mixed deep within the crevices of these two tracks. Deeply spiritual and cleansing. Let the sound wash over you as your mind wanders.

FTAM-081
2xCS
Murder in the Red Barn + Guns Blazing- Space Album/Smell Where the Real Power Is
It seems like a lot of people forgot about the early 2000's math rock scene that formed in Milwaukee and it's a damn shame. A whole group of people inspired by first wave post-rock, early screamo, Chicago-style math rock, and more got together and started a whole bunch of incredible bands. For my money, Murder in the Red Barn was the best of them. Brooding, dark, technical and terrifying, the group sounded like nothing else before or since. All of the bands the members started within that scene, including Guns Blazing, were also incredible. So when I heard that both of these bands hand unreleased albums, I jumped at the opportunity. The Guns Blazing material is the exact kind of ripping math rock you'd expect from those folks. Murder in the Red Barn's "Space Album" is a sci-fi concept album that birthed the Fuiguirnet group. A glimpse into what Milwaukee used to call home and it's remarkable.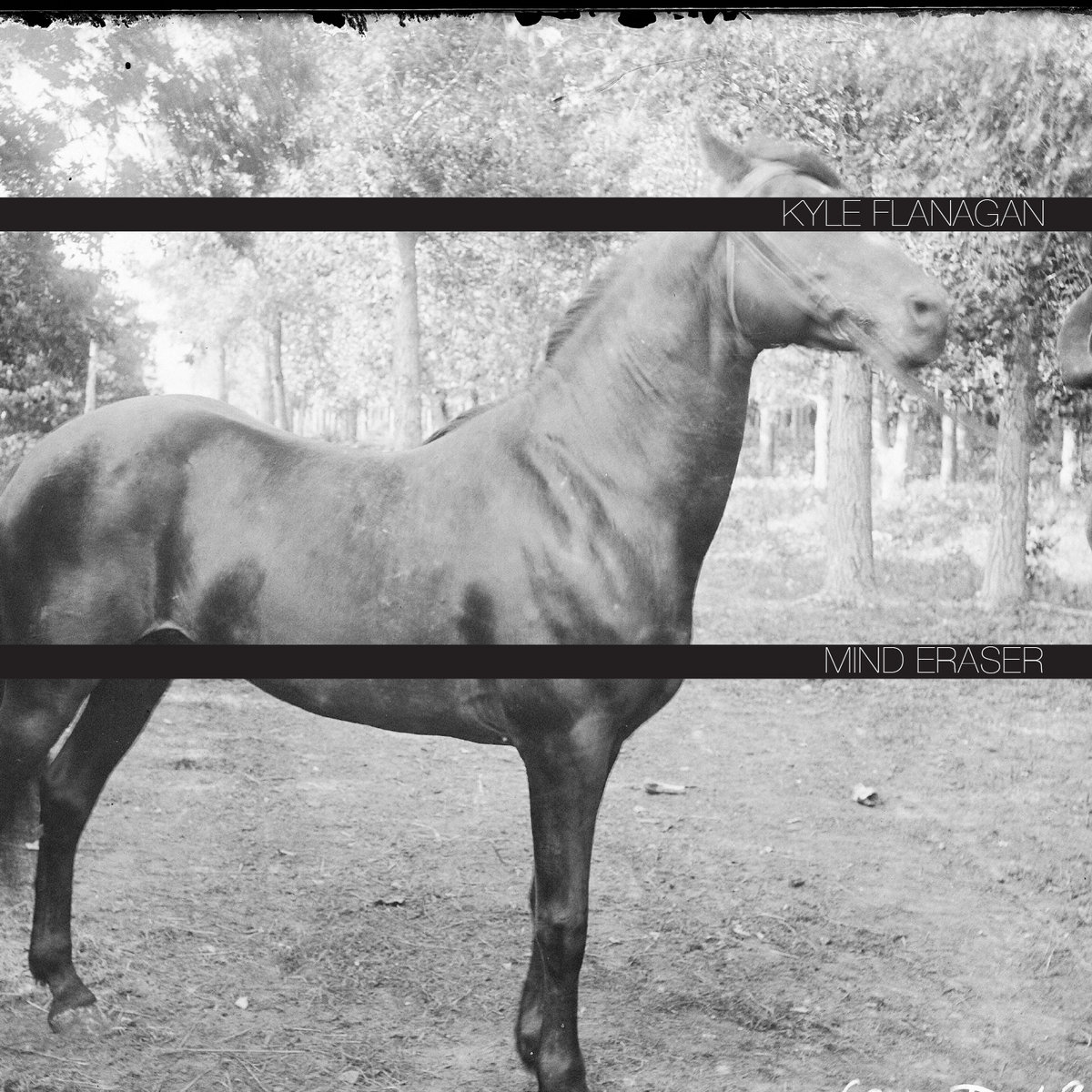 FTAM-080
c10
Kyle Flanagan-
Mind Eraser
During the tour I did in the summer of 2018, I caught a lot of incredible acts but Kyle Flanagan's set in Richmond, VA was a stand out for me. The pacing, texture, dynamic and sense of composition all felt incredible fresh despite the tone being classic American harsh noise. On Mind Eraser, Flanagan comes in with a halting and stilted set of harsh vibes that throw the listener immediately off kilter. It's a short one, but the vibe is beyond strange. Enjoy the ride.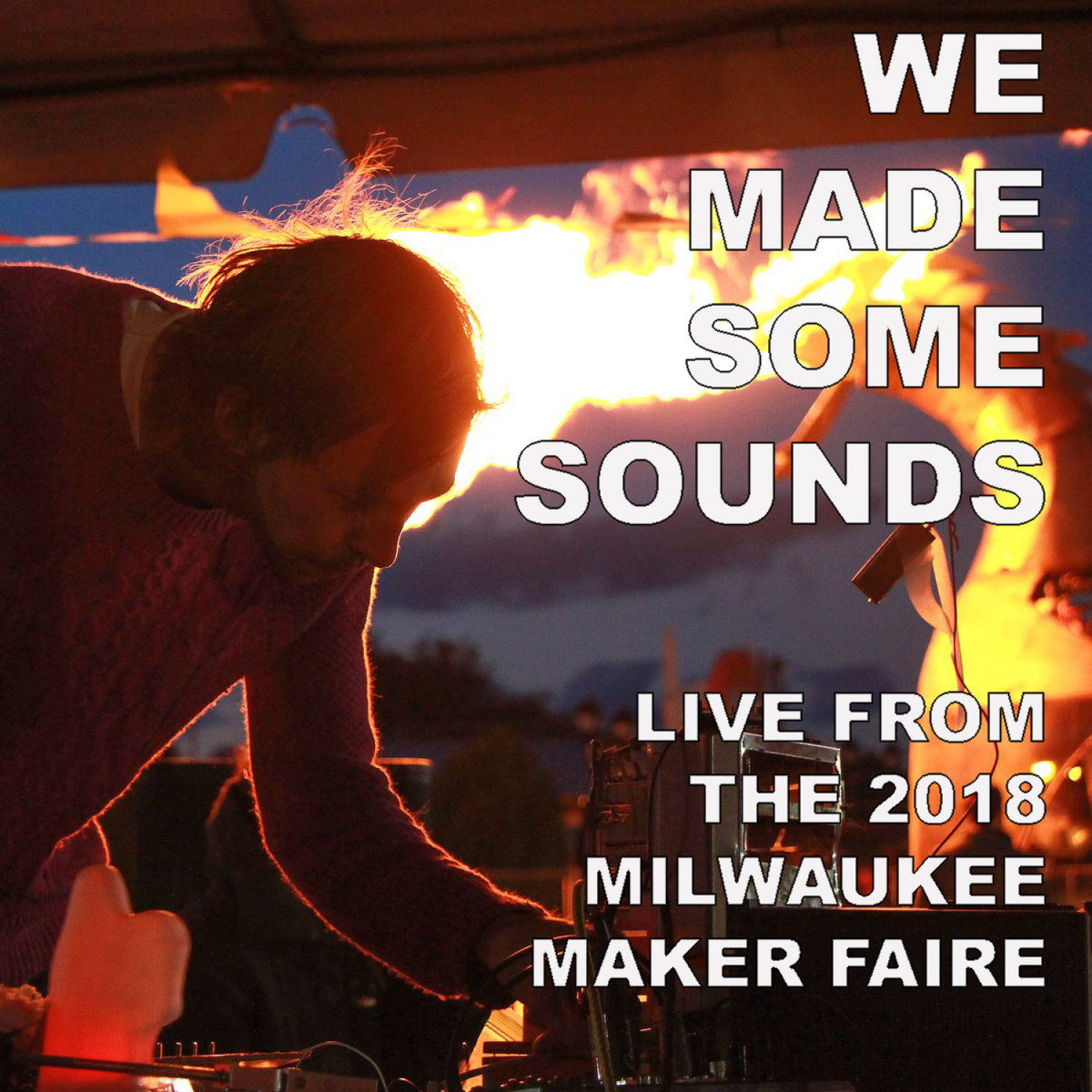 FTAM-078
c50
The Smudge + Bachelorette Party + Dan of Earth + Lucky Bone-
We Made Some Sounds
For whatever reason, the organizers of the Milwaukee Maker Faire decided that they wanted to have a noise show at the event. They asked me to set one up and I immediately agreed. Lodged between bumper cars, a gigantic fire breathing dragon, and a bunch of wacky bicycles, some of Milwaukee's best noise artists blazed through ripping sets. Highly diverse and individual, yet cohesive and powerful in it's own way. A great testament to the strength of Milwaukee's noise community at present. Bonus track includes field recordings of all the artists making different things. Enjoy.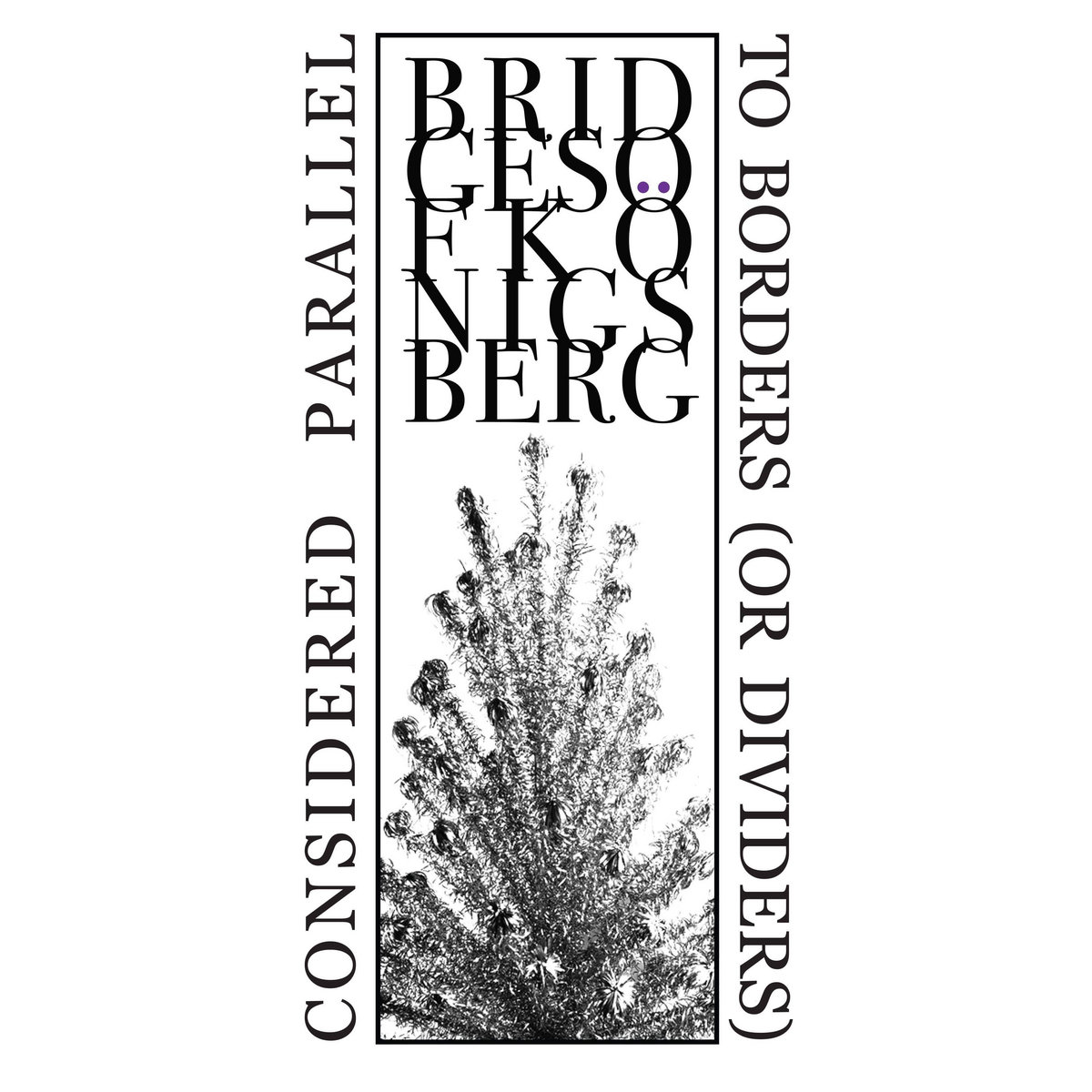 FTAM-077
Pro-Press CDr
BRIDGES OF KONIGSBERG
CONSIDERED PARALLEL TO BORDERS (OR DIVIDERS)
The three headed beast that is Bridges of Königsberg (Christopher Burns, David Collins and Peter J. Woods) returns with another album of broken techno and harsh noise vibes. Barely cohesive moments of beat driven chaos clash with zoned modular drones and harsh noise swaths to keep everyone at all times on their toes, even the performers. If Mendacity, the last full length from the group, showed them at their most polished, Considered brings them back to a heavier and more raw state. It's a dynamic and wild ride, one best understood through experience.
FTAM-076
LP
xALLxFORxTHISx/Wertham
To Those Who Murder Bison From the Train
Split 12" based around themes of addiction, drug culture, and the sociocultural/political climate that surrounds both. xAxFxTx side presents a serious slab of harsh noise-tinged PE with influence from the history of the genre while the Wertham side rests entirely in the realm of heavy synths/death industrial inflected PE. Get pissed, then listen.
$18.00 ppd US ONLY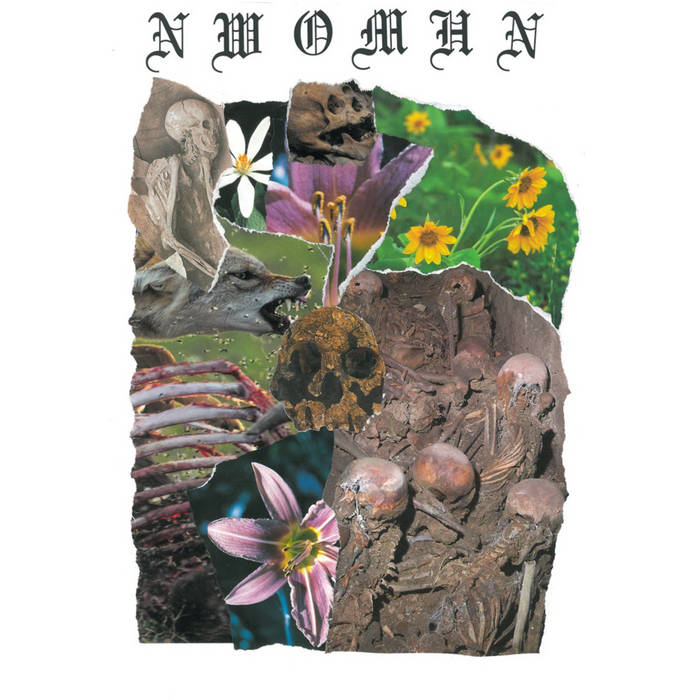 FTAM-075
c50
Myrrh//Dinitrophenol//Bootslave
NWOMHN
The acronym says it all: these three artists unquestionably represent the new wave of Milwaukee harsh noise. Separated from the highly saturated low end sound of the mid-2000's Milwaukee scene (think Custodian, early Climax Denial, Blessed Sacrifist, or Citizen 2-13), these three relatively new performers pull from a wide range of contemporary, historic, national, and global influences. Elements of black metal, early power electronics, lofi junk noise, and recent harsh noise revivalism all play into this tape, teasing each element to create a wholely new sound. Sexual Discipline, a brand new collaboration featuring all three members, seals the deal: this is the next phase of Milwaukee's noise history and it crushes.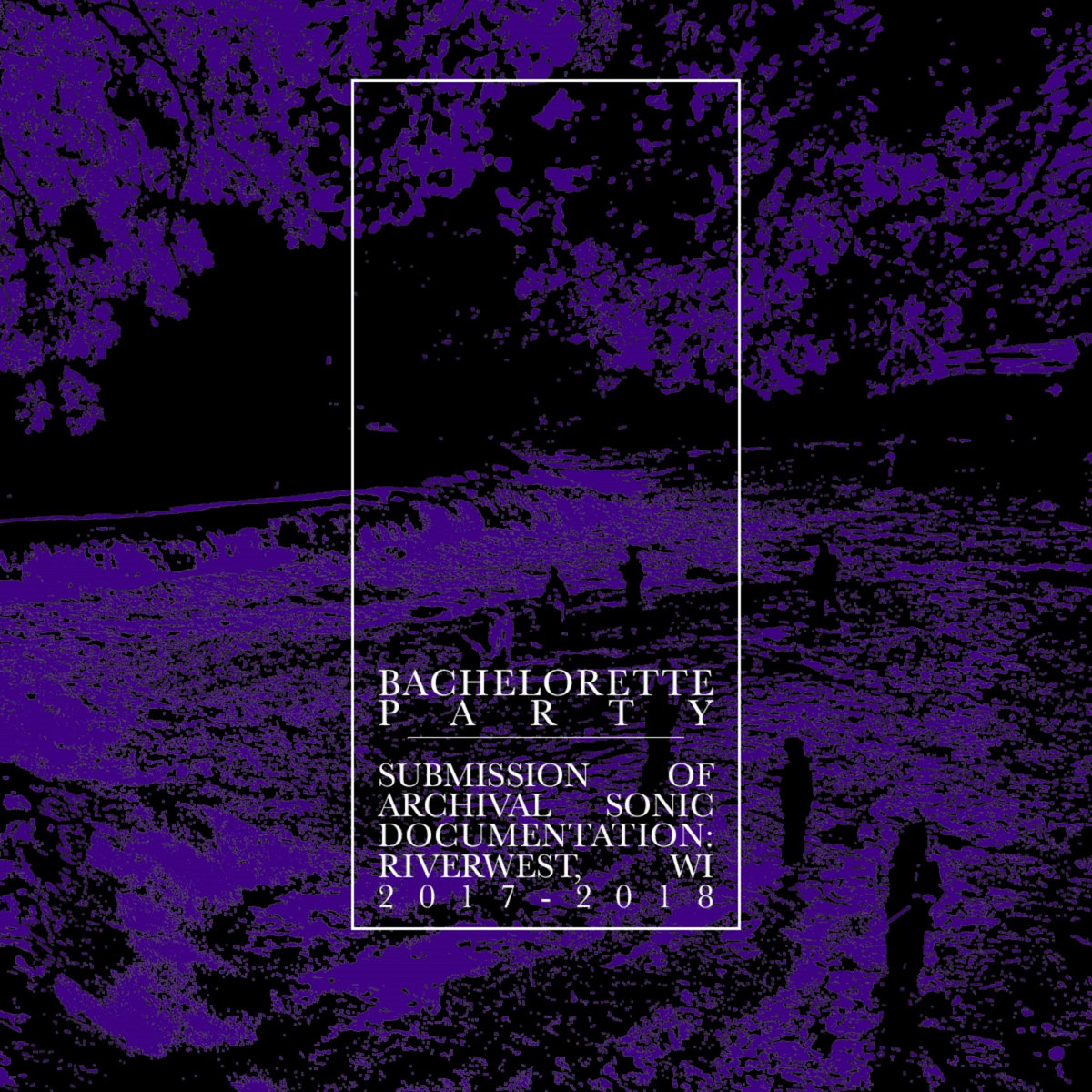 FTAM-074
c36
Bachelorette Party
Submission of Archival Sonic Documentation: Riverwest, WI 2017​-​2018
Two live recordings, both performed in the Riverwest neighborhood of Milwaukee, WI between 2017 and 2018. Bachelorette Party is the duo of vocal/electronics improviser and composer Amanda Schoofs and harsh noise/performance artist Peter J. Woods. Together, the two artists create heavily saturated works of industrial-tinged noise that sway between textural explorations of metal object percussion to crushing walls of distortion. These discordant moments remain stitched together by Schoof's vocal work which effortlessly transitions from highly polished operatic singing to guttural howls. It's a dark place, one that won't let you forget that fact.

FTAM-072
c40
August Traeger
The Harbinger
Milwaukee's own MaxMSP mangler busts out another slab of swirling weirdness, this time in the form of a post-industrial ode to ritualistic mysticism. Secrets seem abound on these recordings, a journey into the heart of a digital forest where ghosts of electricity take on a sinister tone. Heavy synth drones swirl and collapse into stereo exercises in early electronic music mayhem. There's another world on the other side and this just may be a portal.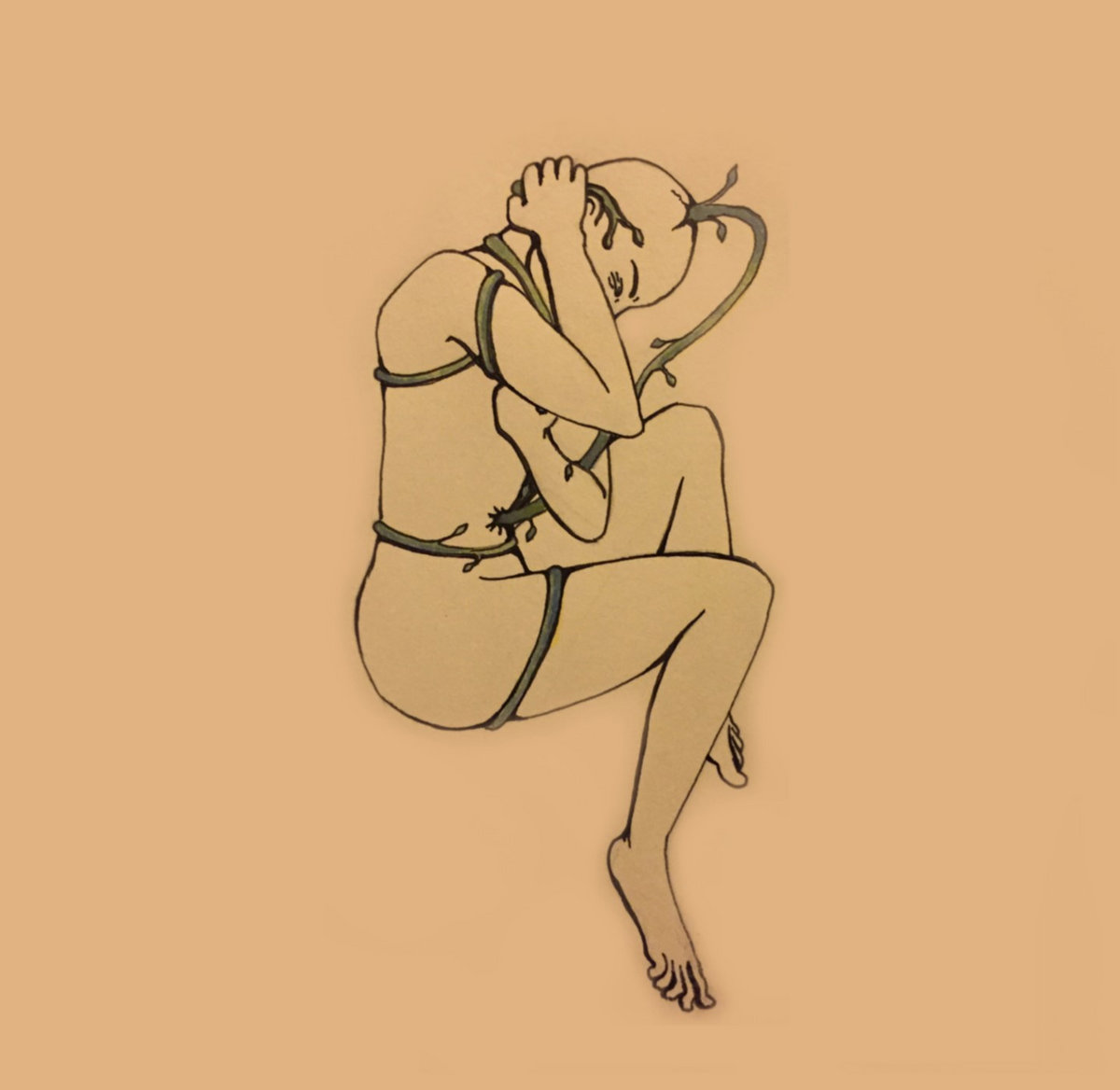 FTAM-071
c51
Underwear
The Crusher
To describe Underwear as anything other than an otherworldly, out of body experience would undersell the project. Absolutely broken R&B rhythms slink underneath crooning vocals and glitched electronic bursts of white noise, creating the sense of an alternate timeline in which the broken technologies of a time recently past somehow became autonomous and captured a forgotten pop star. Moments of cohesion underscore the confusion. The lore around the project has already started to grow: stories of the time Underwear's drum machine (his main instrument) broke but he kept playing for another ten minute swirl around the New Haven underground. I guess what I'm trying to say is that this project is weird and it's the closest I'll come to releasing a dance record ever so enjoy it while you can.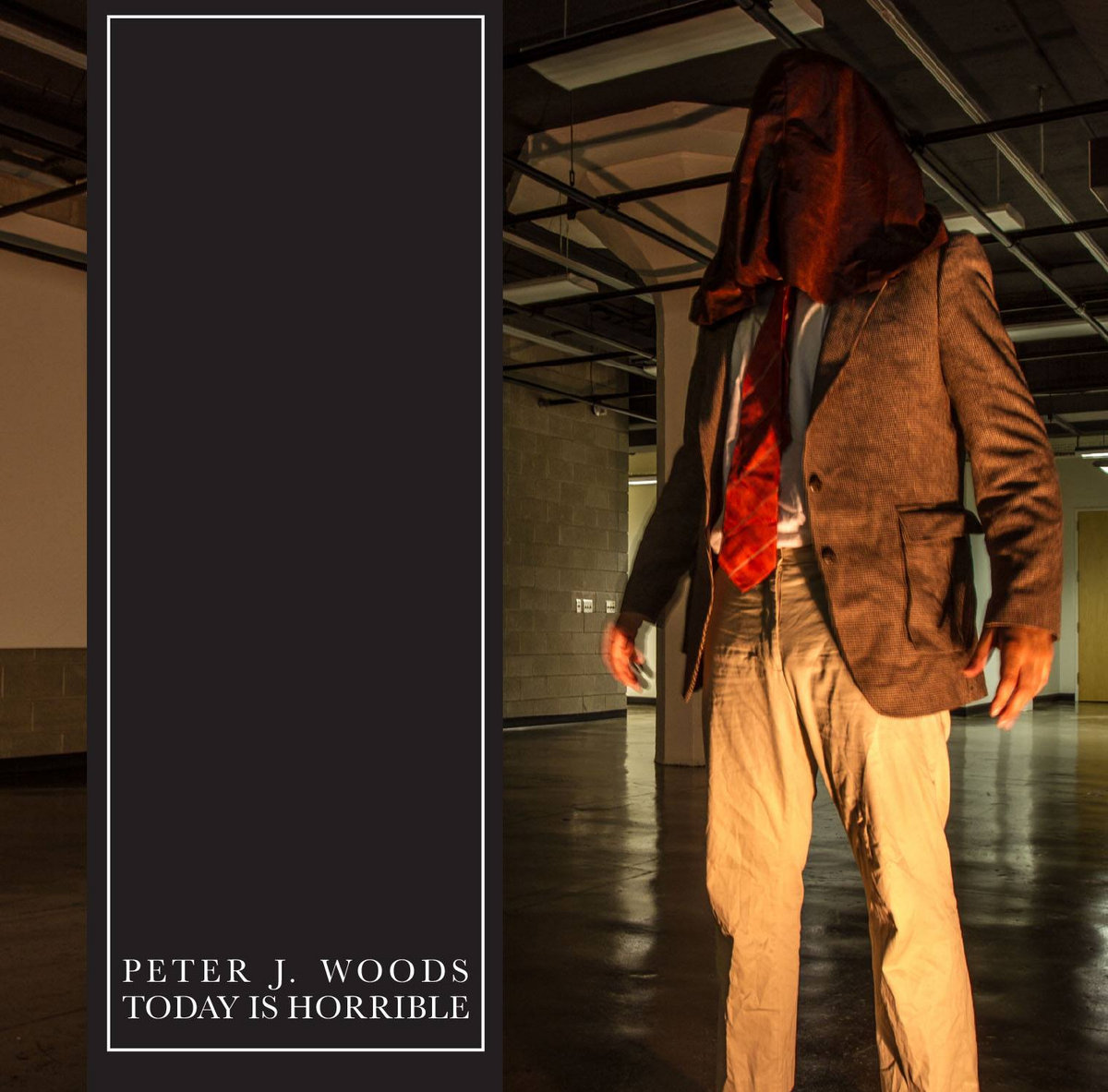 FTAM-070
c50
PETER J. WOODS
TODAY IS HORRIBLE
Recorded between 2014 and 2018, Today is Horrible chronicles the sonic elements from six different performance pieces written and performed by Woods during that time. Although these recordings rely on Woods' usual palette of sounds (sine waves, crumbling static, obscured text, stretches of silence, etc), TiH reorganizes those elements into a powerful and haunting collection of deceptively straightforward compositions that only reveal themselves after multiple listens. The album touches on a number of different socially charged themes, ranging from the failureof political change within unwavering social paradigms to the construction of whiteness within media, that remain connected through an unwavering critical stance towards the modern social condition. However, these notions remain submerged under crushing walls of distortion, heavy synth drones, and barely whispered vocals, only coalescing for those with the patience to revisit the work on multiple occasions.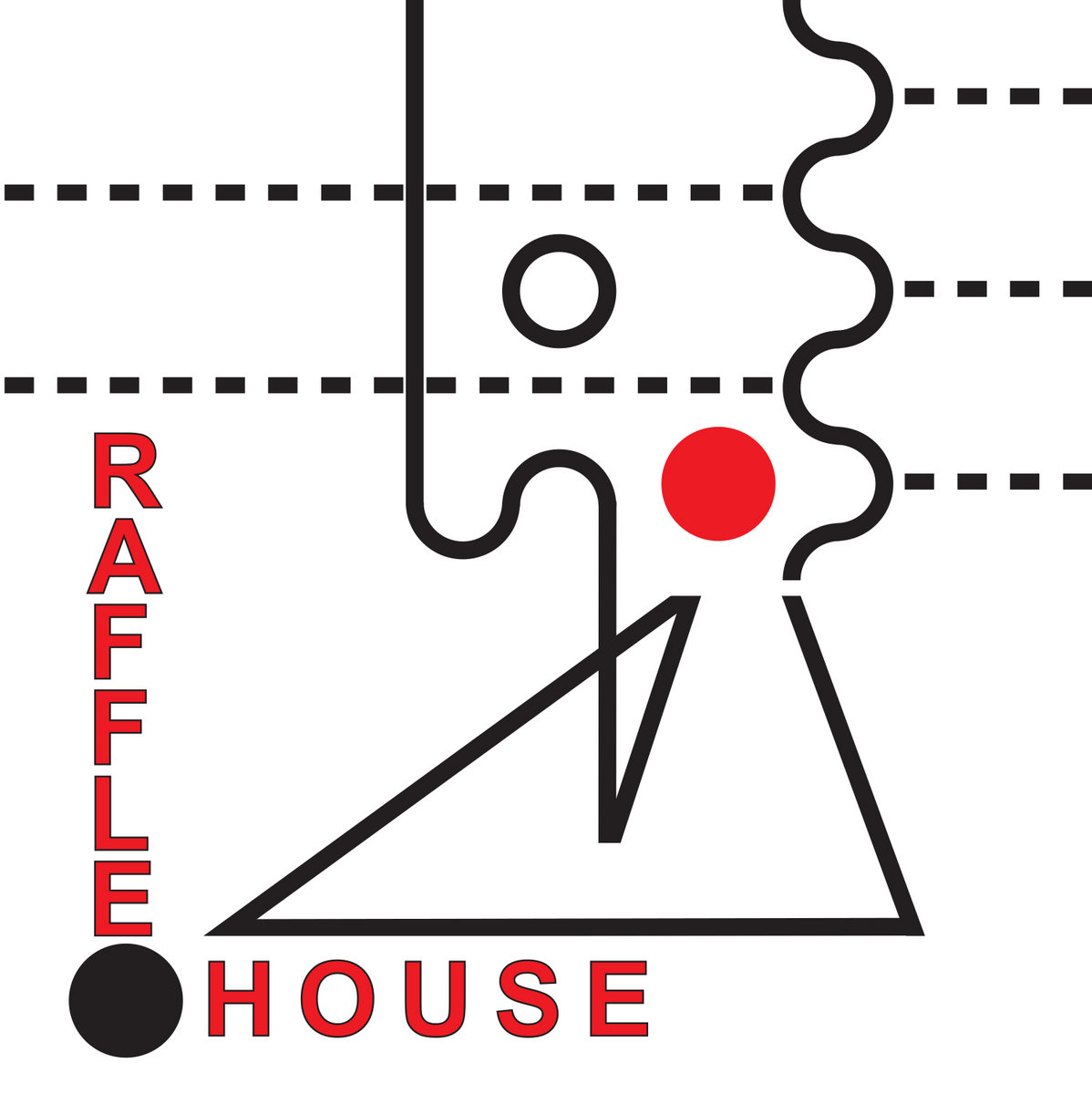 FTAM-068
c31
Raffle House
Collected Discography: 1983​-​2017
Mixing elements of first wave post-rock, math rock, noise rock and emo, Raffle House could very easily be considered a throwback to the midwest indie scene from the mid-90's. And that's ok, because they unabashedly define themselves as such anyways. Heavy, interlocking polyrhythms play against downtrodden melodies and sparse vocals to create intricately defined but surprisingly catchy songs (despite the odds). Featuring members of Galactic Cannibal, Statures, Living and Wrestling, Mountain Language, and others.
FTAM-067
c20
Dan of Earth
Thank you for the pickles- Lu
A few months back, my friend Dan Schierl (of Dan of Earth inventor of the Bibletron line of synths) posted a picture of a thank you note he got from his friend Lu. The note included a drawing of a capybara (one of Dan's favorite animals) wearing a tie with the moon in the background, Dan of Earth in an off-kilter font, and the phrase "Thanks for the Pickles- Lu" written at the bottom. I told Dan that if he let me use that image I would put a tape out for him and here we are. Two slabs of static harsh noise created with unaffected bibletrons. Side A pulls from the tradition of HNW and Side B treads into a no input mixer aesthetic. Pretty classic "noise tape," ya know?

FTAM-066
Single Sided c19
MUFF
GUNK
Put Slogun and Negativland on a spectrum. Yeah, I know. It doesn't work. I don't care. Put them on a spectrum. Now think about all of the space on that spectrum. Every single inch. If you can do that, you can start to imagine what MUFF, the newest weirdo from Buffalo (America's most underrated noise scene, IMO), sounds/looks/feels like. Live sets run the gamut of sonic assaults and acts of insanity, from shaving heads and smashing accordions to pushing audience members only to hug them immediately afterwards and threatening to beat up touring musicians in the ring on sunday. And that's one set. Nothing ever sits still and every turn in the fun house is unprecedented.

FTAM-065
c30
Crank Sturgeon
Sitting on Sandwiches / Folk & Gravel
The north east madman returns for another slab of pitch perfect weirdness. A selection of sounds instantly familiar for those in the know but somehow simultaneously separated from past (like every release, affixing the circle sturgeon style). Side A brings the heat with acoustics at the forefront, pushing reeds and words beyond the point of breaking and into a squealed alternate universe folk traditions. Flip it over and the crackled collage of broken tape electronics rubs the salt on. No question- the man/fish is a master of his craft, although I'm still not sure what that craft actually is.

FTAM-064
c30
A Bleaker Teen Lip
Downgraded Saved Arrows
Cymbals crack against chains and voices striving to overcorrect skipping records. However, the electricals are intent on trumpeting their own shortcomings, sputtering incoherent threats and veiled aspersions in the erupting din. Side two fantasizes about settling the score, but in striving for succinct extractions the message is only further stretched from the source. The debut release from this new trio consisting of Blake Edwards (Vertonen), Neil Gravander (Lucky Bone), and Peter J. Woods.

FTAM-062
c19
Plague Mother
I've Written Pages of Daggers to be Read by your Perfect Fucking Eyes

The king of misanthropic hatred in harsh noise. High pitched, unrelenting waves of electronic squalls that perfectly match the title in question, broken only by the occasional roar of low end rumble. All created with nothing more than a mixer and a loop pedal. Inspired by the short story "Don't Read This or You MIght Get Poked in the Eye with a Dagger" by Darby Larson (available to read online here.

FTAM-061
c40
Justin Marc Lloyd
Elysium Cove Mirror

Another decidedly strange release from this Chicago noise slinger. Hiccuping lo-fi electronics and bizarre samples clash with a surprisingly strong sense of cohesiveness. JML consistently sets himself apart from other noise weirdos by combining an other worldly strangeness with an intricate and dedicated sense of composition and this release is no exception.



FTAM-060/045
Box Set
Peter J. Woods
Impure Gold Artist's Edition

Artist edition collecting a number of artifacts from this multi-media project. This edition includes the following: -Both LP's on limited Clear with Gold Splatter vinyl -16 page, full color booklet featuring photography by Gabriella Schwartz and writing by myself -A DVD collecting short films from a number of Milwaukee film makers



FTAM-060
LP
Peter J. Woods
Impure Gold pt. II

The second and final audio installment of the multi-media project, part two finds Woods in a state of heavy drones. Walls of distortion and almost familiar field recordings are collected above slowly growing synths and high end sine wave attacks. Sparse, minimal, and infused with a muted sense of terror. Full color sleeve, on black vinyl. Released in conjunction with HeWhoCorrupts, Inc.



FTAM-058
c16
Peter J Woods Free Jazz Ensemble
The Foreman. The Woman. The Widow. The Beast.

More of the highly dynamic free jazz from this Milwaukee collective, but this time with a second drummer filling out the sound.



FTAM-057
c12
LOT
Have you experienced ultimate power? Have you wrapped your tiny fingers around the wheel?

Power electronics performed by two used car salesmen who only want to see you behind the wheel of that car. High end, feedback heavy fury about experiencing the power of the NIssan Altima and living for the deal. You aren't just here to look. You never are.



FTAM-056
c5
xALLxFORxTHISx
Bath Salts b/w Spice

A short burst of high end destruction from xAxFxTx. Easily the grossest sounding recording from the group, taking on a more lofi approach. Not for the faint of anything.



FTAM-055
c10
xALLxFORxTHISx
This Is The Disease You Chose

Vile hatred from the xAxFxTx crew, focusing on the internet rumors surrounding Amy Winhouse's death. Heavy, rhythmic PE with Woods' signature vocals crashing over the top.



FTAM-054
c32
Bridges of Königsberg
Fortifications

The trio of David Collins, Chris Burns and Peter J. Woods getting weird in both the digital and analogue realms. Swaths of sound stutter into the stereo field while slow drones build in the distance. A keen sense of texture tie all four pieces together.



FTAM-053
c41
Amanda Schoofs and Peter J. Woods
Early Works

A newly recorded collaboration of two very different Milwaukee free-improvisers. Schoofs utilizes operatic and experimental vocal techniques while Woods focuses on industrial percusion, turn tables and electronics to create a highly minimalistic and intriguing debut.



FTAM-052
c20
Being Ghosts of Reality

If you don't know the work of Being, the moniker of Dayton OH's Luke Tandy, then your missing out on one of the most consistently incredible and meticulously crafted harsh noise acts in the world. Pure sonic worship that pulls apart every single crackle and roar in order to reassemble the mayhem into the most abrasively beautiful mass one can find. Ghost of Reality hits like a sack of door knobs and doesn't back down until its over, bludgeoning with swells and walls of distorted glory. A truly devastating listening experience.



FTAM-048
c62
Dr Rhomboid Goatcabin
Slunt Vape

Over the past few years, Dr Rhomboid Goatcabin has quickly become One of the Midwest's best kept secrets, a sentiment that anyone who has seen the man live, whether he's obliterating a toilet or playing a prepared ladder, can attest to. Slunt Vape finds the good doctor at his droney best. Heavy, low end hums lay the foundation for curious scrapes and confusing blips that build and sway over the course of this long, but always engaging, release.



FTAM-046
c16
Invertabit
Bug Powder Junkie

One side of distorted degredation and one of psyche-infused drones. A short tape covering the entire industrial gamut. All created from manipulated insect samples.



FTAM-044
c15
Peter J Woods Free Jazz Ensemble
Unpublished Studies in Adulthood

Raucous blasts of free jazz fury paired with quiet meanderings and low hanging field recordings. Ramped it up and let it crash back down.



FTAM-042
c19
Phoned Nil Trio
Milwaukee Architecture: Vol. V

The final installment in Phoned NIl Trio's celebration of the architectural achievements of Milwaukee, WI. To finish the series, PNT honors the inspiring buildings that house our two Home Depots. The group celebrates the north side Home Depot with a spastic collection of synth blips and tape hiss and the south side Home Depot with an all-synth drone hymn.



FTAM-041
c19
Phoned Nil Trio
Milwaukee Architecture: Vol. IV

The next installment in the increasingly weird Milwaukee Architecture series from Phoned Nil Trio. Low throbs, distant voices discussing meet ups at Applebees, and the every present repetitive tape loops that lodge themselves firmly in your head.



FTAM-040
c10
Phoned Nil Trio
Milwaukee Architecture: Vol III

The third installment in PNT's five part tribute to the architecture of Milwaukee, this time honoring the best in Milwaukee murals. Aurally, the group presents two slabs of bizarre goodness, collaging together field recordings, tape hiss, synth bleeps and quiet industrial percussion textures reminiscent of Dilloway and Crank Sturgeon on a calm day (if he has those). A perfect way to honor doves who are struck by lightning while giving olive branches to eagles and cars that exist in both the second and third dimension.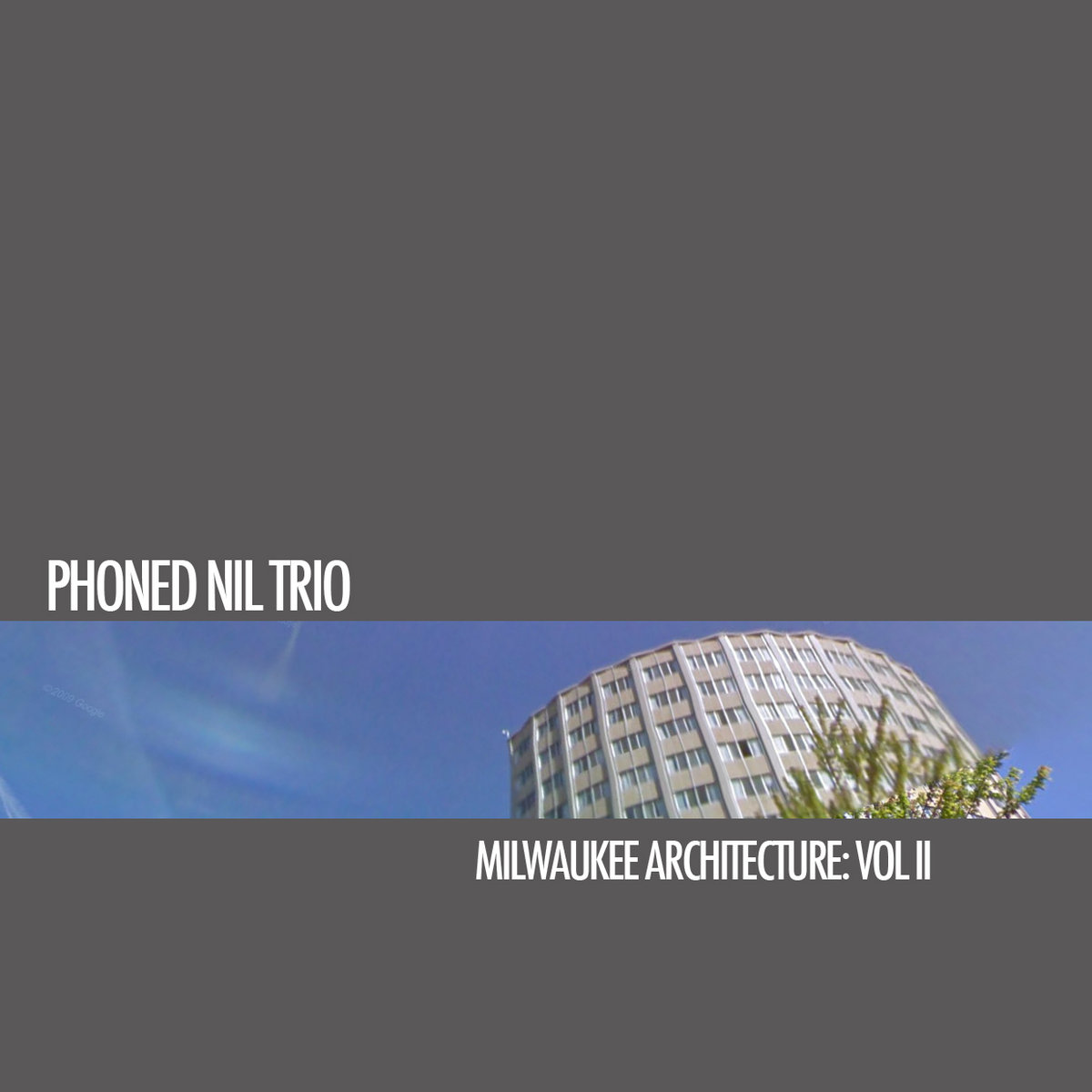 FTAM-039
c19
Phoned Nil Trio
Milwaukee Architecture: Vol. 2

Part II of PNT's love letter to the amazing architecture found in Milwaukee. In this edition, we honor McCormick Hall and the Riverview Senior Citizens Village with harsh blasts and atmospheric waves.



FTAM-038
c20
Phoned Nil Trio
Milwaukee Architecture: Vol. 1

PNT's love letter to the amazing architecture found in Milwaukee. In this edition, we honor the Howard Ave. Water Purification Plant and the North Shore Pumping Station with murky drones and weird synths.



FTAM-036
Single Sided c26
An Extremely Loud Silence
Rockaby

A noise adaptation of the Samuel Beckett play "Rockaby." Heavy drones slowly die as the actor on stage takes their last breath.



FTAM-035
LP
Peter J. Woods
Impure Gold Pt. I

High pitched sine waves collide as static blasts arrive unnanounced and unsettling texts boils in the background, creating an overwhelming sense of tension and immobility. Impure Gold, Pt. I represents the first of two albums featuing a collection of works revolving around hidden truths we never want to face. One part of a a project that will stretch over three years and include theatre, film, photography and live/recorded music. Released in conjunction with HeWhoCorrupts Inc.



FTAM-033
c26
Partly Zombish
August Cake and the Cardboard Sessions

A truly bizarre duo from Buffalo, playing minimal and spastic scrapings and screeches. Tape hiss, feedback, cardboard solos and a blatant disregard for the musical fourth wall combine to make a truly strange listening experience



FTAM-029
c60
Stumblesome
LOVEREVOLVER

The second installment on FTAM from Wes Tank. Highly bizarre and textural hip hop atmospheres.



FTAM-027
3" cdr
False Flag
Metal Birds

Politically infused harsh noise wall from the man behind Pregnant Spore and the Rainbow Bridge label. Like the sounds of a protest distorted and played through an old AM radio.



FTAM-023
2x3" cdr
Evolve + Wesley Charles Tank
Split

Two parts experimental hip hop, straight from the basement. Evolve brings his anarchist message while Tank wallows through the trenches of divorce.



FTAM-021
3" cdr
Peter J Woods
Where We Belong

A static blast of HNW based power electronics followed by a meditation on swirling synths. Originally released as part of the 3x3" tour split with Instinct Control.



FTAM-019
3" cdr
Peter J Woods + Instinct Control
What We've Done

Collaboration between the two artists. Junk, lo-fi harsh noise and tape machin circuit manipulation. Originally released as part of the 3x3" tour split between the artists.



FTAM-016
3" cdr
KBD
Candid

Stark and powerful electro-acoustic/free jazz musings from the Toledo duo. Experimental percussion meets bizarre guitar and piano work.



FTAM-015
3" cdr
Ratatosk
Black Earth

Atmospheric, industrial musings from this Chicago duo. Members include Jason Soliday (curator of the Enemy gallery) and Ben Billington (Quick Sails, Tiger Hatchery)



FTAM-012
3" cdr
Realicide
Raw Skeletal Knuckles

Highly political digital hardcore/gabber the group has always been known for. Combination of live material and studio recordings. Includes a cover of The Mob.

FTAM-Z004
Zine + Cassette
Peter J Woods
The Astronaut Sestina

A solitary figure on stages leads an audience through an unseen world, pushing the limit of the individiual members physical well being until the inevitable happens.



FTAM-Z002
Novel
Peter J Woods
This Is Not For Your Enjoyment

Five years of complete gibberish. Literally.